Introduction to Coding using the micro:bit
For Kids 7-13
Kids today grow up in a radically different world to the one we are familiar with when we were kids. Today, they live in a connected world - their smartphones can access virtually every piece of human knowledge ever created, all in the blink of an eye.

Learning to code is no longer the privilege of computer scientists. Whether you wish to take up computing as a career or not, learning to code is increasingly important. Software is all around us - from booking a cab using your iPhone, to the product recommendations provided by Amazon; all these are possible because of software.

Research has shown that kids who learn to program early in life develop critical thinking skills that greatly help in problem solving.

Course Description
Kids learn best when they are motivated. The best way to keep kids focused and interested is to show them how things work. In this 1 day code camp, kids will be introduced to the micro:bit, a small embedded system designed to teach programming. Kids will learn the basics of programming through programming the micro:bit, and connect to various interesting sensors that allow them to measure temperature, detect motion, and more.
Course Details
Duration: 9am to 5pm (8 hours)
No coding experience required
Participants are required to bring along their own notebook computers (Windows/Mac)
For kids 7-13
Course Fee: $395
What You Will Get?
A micro:bit board
USB cable
A learning kit containing numerous sensors
A workbook containing interesting projects
A day full of great fun and learning!
Venue
Hotel Grand Pacific Singapore
101 Victoria Street
Singapore 188018

Who is Teaching?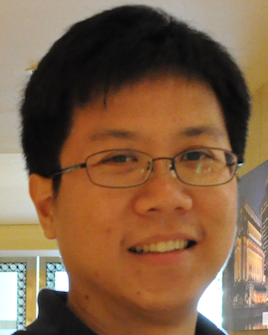 Wei-Meng Lee is the founder of Developer Learning Solutions (www.learn2develop.net), a company specialising in hands-on training on the latest technologies. Wei-Meng has many years of training experiences and his training courses place special emphasis on the learning-by-doing approach. His clients include the various government agencies (such as GovTech, Ministry of Defence, US Army, and more) and also the various institutes of higher learnings.

Contact Wei-Meng at weimenglee@learn2develop.net or call (65)-9692-4065.

(c) http://www.learn2develop.net