Search for Courses
Courses
Course Fee
If your company is sponsoring you for the training, your company can enjoy 400% tax deductions/ allowances and/or 40% cash payout for investment in innovation and productivity improvements under the Productivity and Innovation Credit (PIC) scheme. For more details, check out the Productivity and Innovation Credit page.
Schedules
| Start Date | End Date | Course Outline and Application Form | Category |
| --- | --- | --- | --- |
Timing
9am to 5pm

Venue
Venue 1
Hotel Grand Pacific Singapore
101 Victoria Street
Singapore 188018

Venue 2
30 Bencoolen Hotel
30 Bencoolen Street
Singapore 189621



If your company requires in-house training, you can contact us to customize the topics to meet your training requirements. We train worldwide! We have conducted customized classes in the United States, Canada, Norway, Denmark, Japan, China, Hong Kong, Taiwan, and Thailand.
Trainer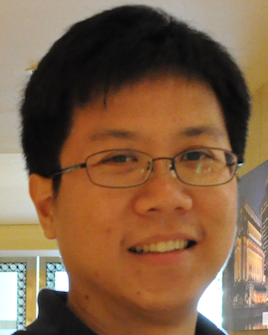 Wei-Meng Lee is a technologist and founder of Developer Learning Solutions (http://www.learn2develop.net), a technology company specializing in hands-on training on the latest mobile technologies. Wei-Meng has many years of training experiences and his training courses place special emphasis on the learning-by-doing approach. His hands-on approach to learning programming makes understanding the subject much easier than reading books, tutorials, and documentations. His name regularly appears in online and print publications such as DevX.com, MobiForge.com, and CoDe Magazine. Contact Wei-Meng at weimenglee@learn2develop.net.

(c) http://www.learn2develop.net